Matcha Beverage Recipes
You may be familiar with traditional hot matcha green tea and matcha lattes. But you can do so much more with matcha! Explore these matcha drink recipes from My Matcha Life™ to prepare popular matcha beverages. We cover traditional hot matcha to matcha lattes, matcha cocktails and more!
There are two matcha drinks that everyone should learn how to make. Whether you need a great way to start your morning or an afternoon pick-me-up without a crash, you can't go wrong with a traditional hot matcha green tea or latte. Here's how to make your own!
How to Make Traditional Matcha Tea
My Matcha Life™ CEO Calli O'Brien shows us how to make a traditional matcha tea "North American" style.
How to Make a Matcha Latte
Actress Nia Peeples and Calli O'Brien make a yummy Matcha Latte with almond milk, maple syrup and a dash of cinnamon.
More Matcha Drink Recipes
Packed with nutrients, antioxidants and a small amount of caffeine, many people around the world enjoy a cup of matcha green tea for a gentle boost of sustained energy in the mornings. But did you know that you can also cook with matcha? If you're looking for a healthy and delicious morning start, explore these incredible matcha breakfast recipes!
Use the Right Matcha for Your Recipes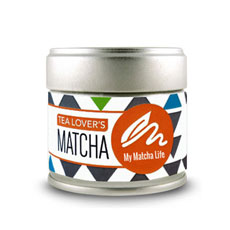 For traditional hot matcha beverages and iced matcha, we recommend our Tea Lover's Organic Ceremonial Grade Matcha.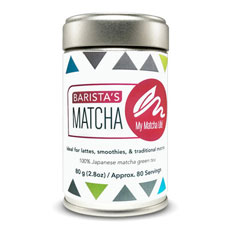 For matcha smoothies, lattes, cocktails and other blended beverages, we recommend our Barista's Premium Matcha.
For quick matcha to go, try our Matcha Packets!